Welcome to my jungle 🌱🌸🌴
This newsletter is So Relatable!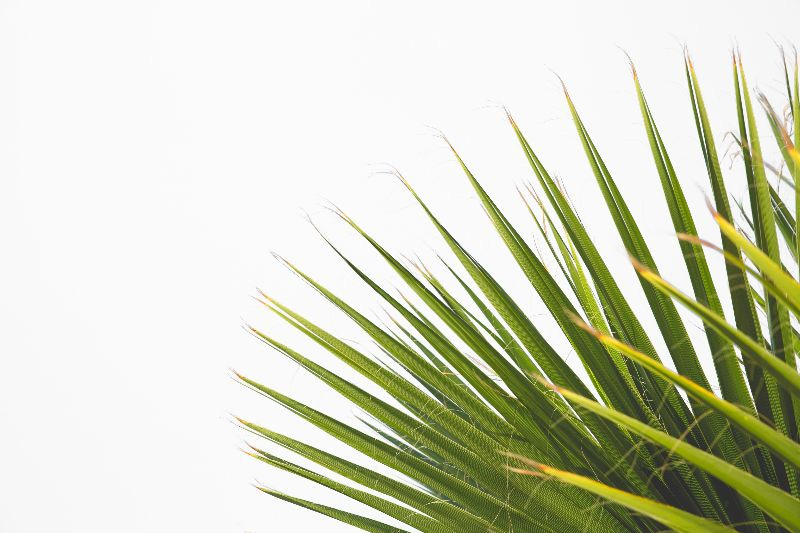 Did a friend forward this to you?
I can't stop buying houseplants. Little ones, big ones. Leafy tropical ferns, creeping trails of ivy, spiky snake plants, myriad succulents, a fiddle leaf fig currently on the mend. Which begs the question: why houseplants, and why now?

Much has been written about my generation's relationships to houseplants. For folks saddled with student loan debt and stagnant wages, houseplants are affordable and accessible. Thanks to the rising cost of housing, many of us rent our homes, and houseplants are travel-friendly - when your lease is up, just load those pots into your car and drive off to the next adventure. A growing number of us have delayed parenthood, or opted out entirely. Plants are a low-stakes way to care for and nurture a living thing. As far as decor goes, a new houseplant is more exciting than a candle or a throw pillow. It changes over time, a slow transformation that can yield beautiful results if you get it right. When my houseplants thrive, I feel an almost parental sense of pride. (When they don't, well, that's a different story…)

The rate at which we're filling our homes with plants is also a sign of the times. The world out there is scary, full of endless wars, a dangerous president, a climate marching steadily toward destruction. Last fall, after Hurricane Florence left a giant hole in my roof and we were displaced for two months, all I wanted was the comfort of home. My plant obsession kicked in shortly after we moved back in, which makes sense. After so many weeks away, I wanted only to hunker down, to stay put. To turn my house into a garden and fill it with life so I never had to leave.

Houseplants are also a metaphor (which, three months of this newsletter, should come as no surprise - everything is a metaphor, as far as I'm concerned). In order to thrive, plants need three things: the right amount of light, the right amount of water, and the right kind of soil. Every Sunday, when I walk from room to room with a small watering can, I examine each plant to make sure it's getting what it needs. Energy. Nutrients. A comfortable home. Simple enough, but only if you're paying attention.

Some of my favorite plants are slow growing, require patience above all else. While at times it may seem that they've stalled, so much is happening beneath the surface. The plant's roots are lengthening, digging deeper into the pot. So much work, so much energy, spent quietly, invisibly, steadily. Each plant is an exercise in optimism, a symbol of trust. It's a lot like writing, and maybe this is the real reason I've fallen in love with houseplants. We're both toiling on something that takes time and effort, something we believe in. When we're finally done, the world fawns over the bloom, the book, when really it's the years of thankless work that deserves the applause.

And so, when my plants begin to bloom this spring, I'll be grateful for their flowers, but proud of their roots. It's a small distinction, but I think the plants appreciate it. I know I do. 🌿
Growing Up
Productivity Isn't About Time Management. It's About Attention Management. New York Times. "Productivity isn't a virtue. It's a means to an end. It's only virtuous if the end is worthy. If productivity is your goal, you have to rely on willpower to push yourself to get a task done. If you pay attention to why you're excited about the project and who will benefit from it, you'll be naturally pulled into it by intrinsic motivation."


Dropped Hyphens, Split Infinitives, and Other Thrilling Developments from the 2019 American Copy Editors Society Conference, The New Yorker. Language is fluid, and evolves with society. I love this inside look into a copy editors conference, and approve the AP's latest updates!


Old, Online, And Fed On Lies: How An Aging Population Will Reshape The Internet, BuzzFeed News. Technology will keep changing, and we'll all be old one day. Digital literacy for all, starting now.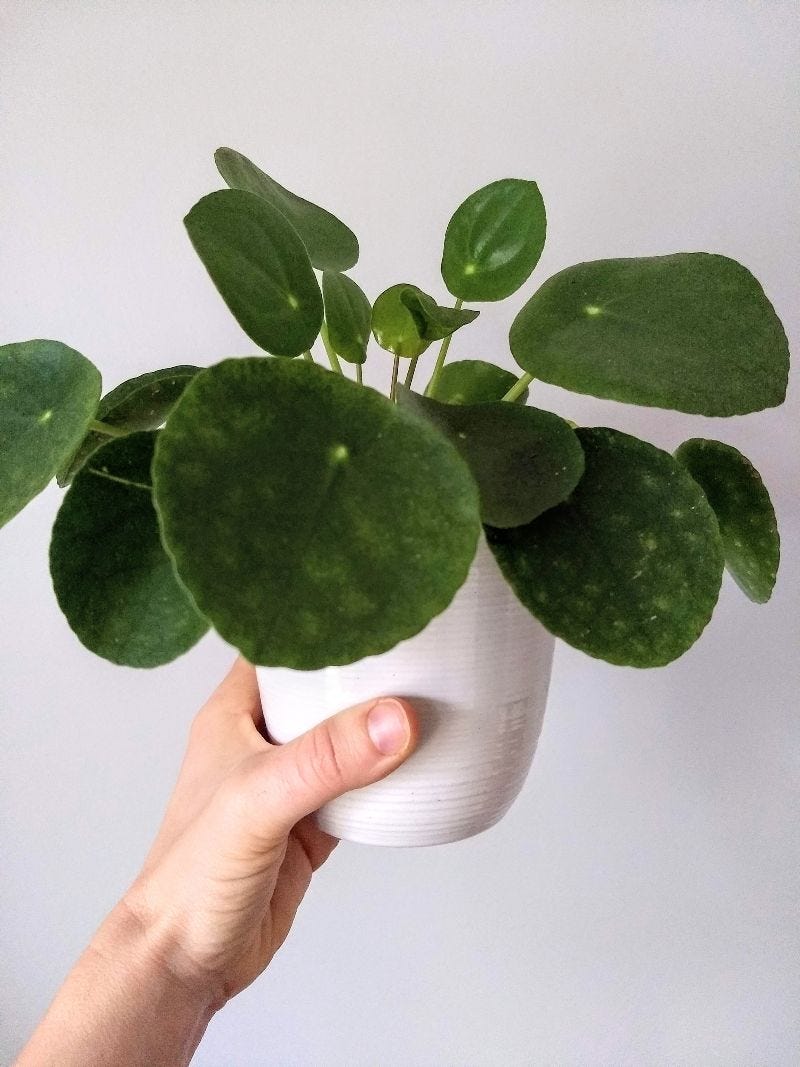 🌿 Plant of the Week 🌿
You probably expected a snack, but I felt like changing it up this week! Say hello to my pilea, which is a pure delight. The coolest thing about it (besides the pancake-shaped leaves) is the fact that it sends little baby pileas up through the soil, which you can cut off, propagate, and share with friends. I have a few babies poking through, but haven't yet worked up the nerve to replant them. Soon!
A Tiny Challenge
Get a houseplant! If you have a black thumb, I recommend picking up a pothos. We've had one for seven years and I only just started paying attention to it, so the chances of survival are high.

See you next Sunday! 💌
PS: Did you like this email? Forward it to a friend!
PPS: Did a kind friend forward you this email? Join the party and sign up!