Discover more from So Relatable
Inspiration, motivation, and conversation to help creative folks achieve their goals. Plus snacks!
Over 1,000 subscribers
When your whole life is a fixer upper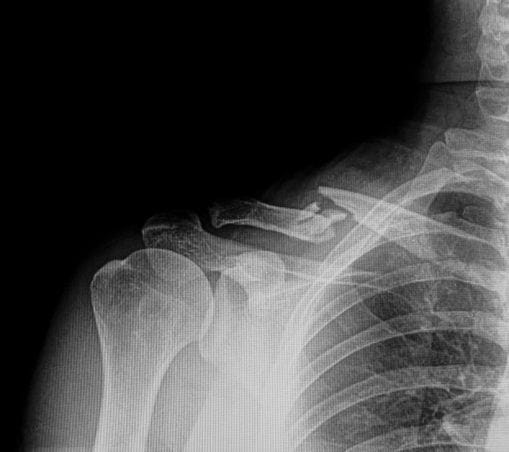 Did a friend forward this to you?
Have you ever had one of those weeks? Not the kind where everything goes wrong, but the kind where everything just goes, so quickly and so intensely that's it hard to keep up, and then something goes wrong? Because I sure did.

First, there's the . We fell in love with a place immediately, but of course it's at the top of our price range. For someone who hates spending money, rationalizing the cost has been a long, arduous process that is dragging my many issues around class and inequality and what it means to "deserve" something right to the surface. FUN TIMES, LET ME TELL YOU.

Meanwhile, work is reaching a fever pitch as our annual user conference approaches. My monthly freelance article was due on Friday, which required coordinating two interviews and writing the damn thing. I keep volunteering for things and taking on new projects, which is entirely self-inflicted stress, but definitely still counts.

Then there was yesterday. We had an appointment at 11am to meet our realtor and view some houses, mostly to make sure The One really was The One. Nathan somehow convinced me that we had plenty of time to do the annual River to Sea Bike Ride, in which 600 people start at the Cape Fear River in downtown Wilmington, and ride to Wrightsville Beach - about 20 miles round trip. A few of our friends were also going, and even though I was feeling a bit stressed, I said yes. Well.

We were about eight miles into the ride when our group of five decided to take a small short cut down a hill. We cut off from the crowd and were zipping down a quiet road, when suddenly Nathan flew off his bike and hit the ground, hard. (He wants everyone to know this accident was not a matter of skill - he was trying to shift gears when he hit a bump in the road, the tension caused a cable to snap, and the cable got caught in his wheel.) Seconds after the fall he jumped up and told everyone he was fine. Adrenaline was flooding his body; I felt only relief. "But I definitely broke my collarbone," he said. Which, to me, is the opposite of fine, but he's a paramedic. We define these things differently.

Because we have the nicest friends, one person used her phone to call a Lyft, which picked us up on the side of the road and took us to urgent care. Another friend rode home to get his truck, then drove back to pick up our bikes and take me to our car while Nathan got checked out. By the time I returned to urgent care, we had a diagnosis, and Nathan was right - a broken collarbone, which would require surgery. Unfortunately, orthopedic surgeons don't work on the weekends, so he got a sling and some meds for the time being.

Less than two hours later, we were meeting the realtor to look at homes. Nathan refused to cancel the appointment and pushed through. The day never quite slowed down - there were offers, counter offers, and a lot of math. There were many, many phones calls. There was a homemade pizza and afternoon beers, strictly for their medicinal qualities.

We don't have a house yet, and Nathan doesn't have a working collarbone, and I'm still wondering how I'm going to get through the next few weeks. One task at a time, I guess. Tackle the problem that's in front of me, do the most urgent work first, ask for help as needed, accept it when it's offered. Remember that there's leftover pizza in the refrigerator, and feel grateful for every small thing. 💛
Everything Is Broken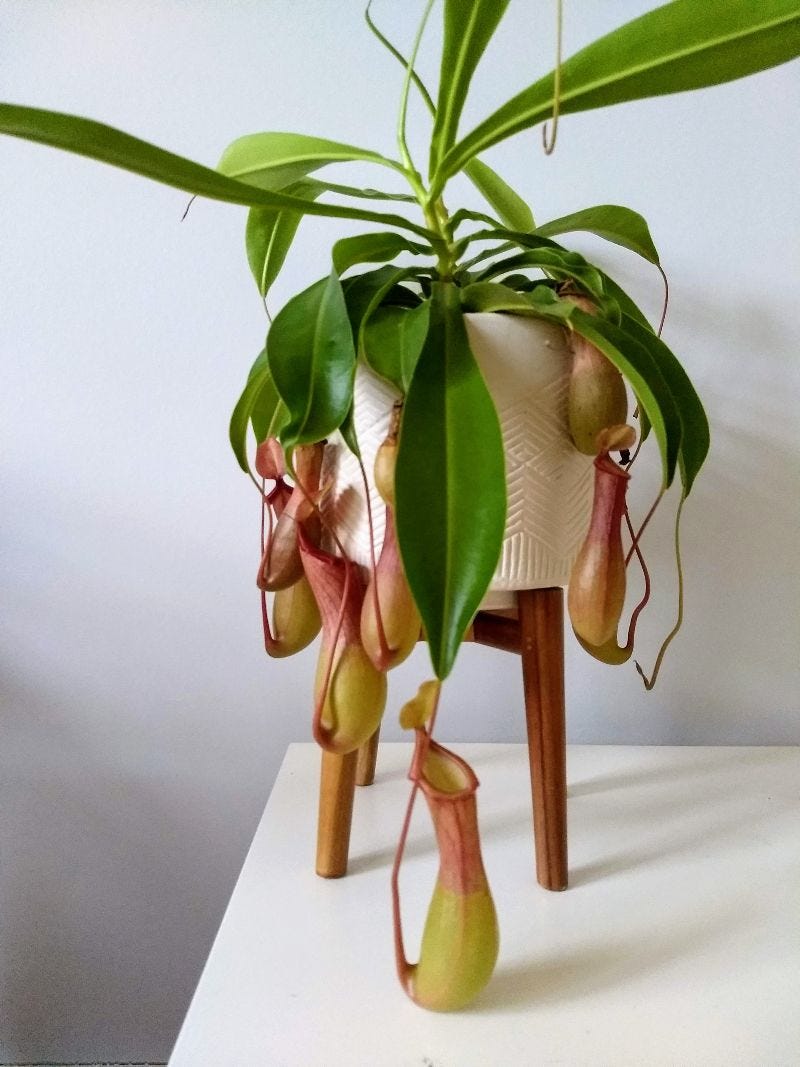 🌱 Plant of the Week 🌱
Meet our nepenthes, which is currently my favorite plant. It's carnivorous (!!!) and uses those awesome hanging cups to catch bugs and eat them!

Also, not gonna lie: one of the biggest selling points of the house we're trying to buy is that it has huge windows and a ton of natural light. The ability to provide for current and future plant babies is obviously a top priority.
A Tiny Challenge

Tune your bicycle, get your oil changed, check the batteries in your smoke detector. Think about all the small things that make your life run safely and smoothly, and make sure they work.

See you next Sunday! 💌

PS: Did you like this email? Forward it to a friend!
PPS: Did a kind friend forward you this email? Join the party and sign up!