A budget-friendly fable to inspire your finances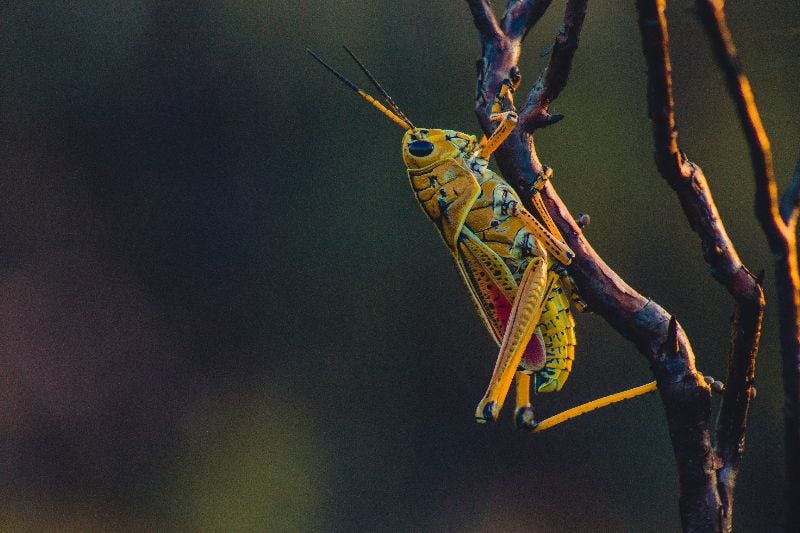 Did a friend forward this to you?
Here is a thing everyone who talks to me for longer than five minutes definitely already knows: I love my budget. More specifically, I love You Need a Budget, the app that transformed my finances and changed my life.

Let's put it this way: three years ago, when I first downloaded the app, we were $13K in credit card debt, lived paycheck to paycheck, and had no idea where our money went. Today, we have $0 of credit card debt, both our cars are paid off, and we're about to buy an actual HOUSE. The difference? I know exactly where every penny goes, because I budget down to the last cent. No dollar is spent aimlessly; no penny is without a plan.

Maybe this sounds tedious. Maybe you're thinking I'm a total killjoy who shuns spontaneity and never relaxes. (I mean, I do write a weekly newsletter for fun...) The truth, however, is that my budget is the thing that allows me to relax. To let go. To worry less. When I know what my bank account is doing at all times and what it needs to do in the future, money, once a mystery cloaked in shame, is transformed into a tool, useful and objective.

One of Aesop's most famous fables is about the grasshopper and the ant. All summer long, the grasshopper lounges about, playing her fiddle in the sunshine, while the ant studiously collects grain for the cold winter months. When the season shifts and winter arrives, the ant is warm and fed, while the grasshopper shivers, starving and alone, her fiddle lying at her feet. The moral of the story is that there's a time for work and a time for play, a lesson the grasshopper figured out too late.

But that's not the whole story. Music is lovely, and the grasshopper is talented. What does the ant having going for him, besides his stalwart work ethic? When the days turn dark and cold, and all the ant has to keep him company is a sad bag of grain, he may want to invite the grasshopper over for dinner, to share a warm meal in exchange for the sound of her fiddle. Which is how art works - a song or a poem or a painting can't feed you, except when it does.

On the other hand, I'm a slow writer with a big appetite. I'll keep writing, but with my budget by my side. 💛
Work Hard, Play Hard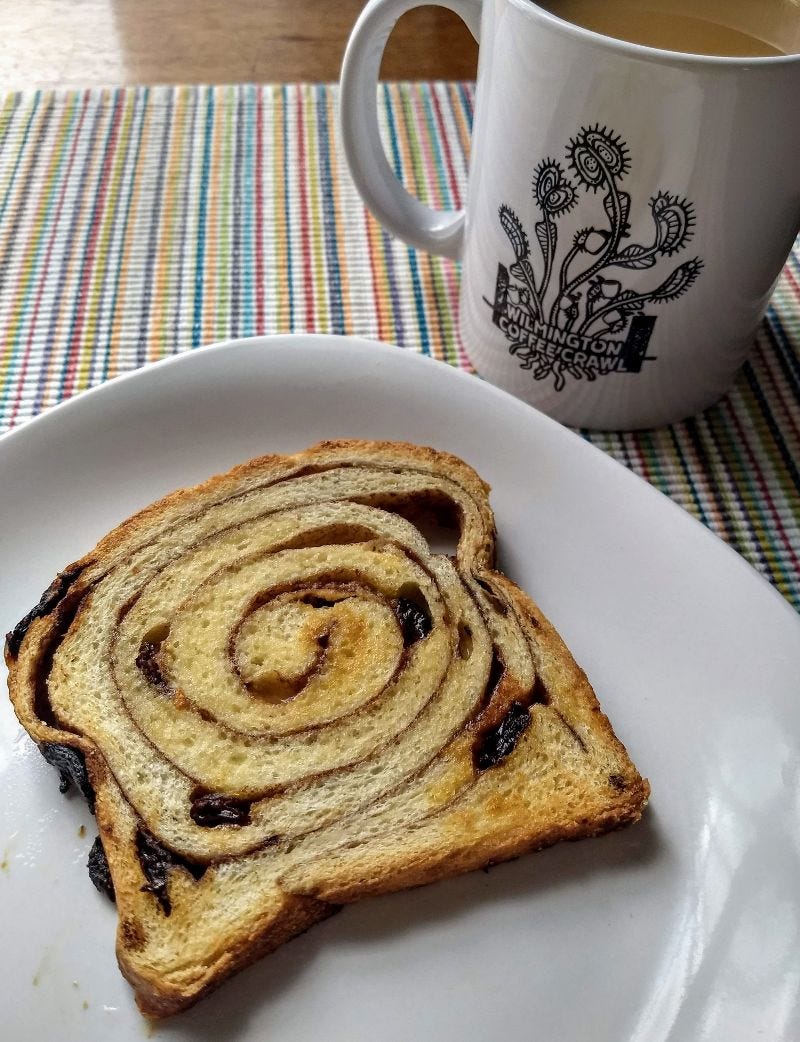 ✨ Snack of the Week ✨
Word on the street is that my friend Theresa was tired of plants and desperately needed a good snack recommendation. Theresa, this Cinnamon Roll Bread from Trader Joe's is for you! (Well, technically it's for me, but you know what I mean.)

This sweet and decadent bread, toasted and buttered and paired with a nice cup of coffee, makes a great mid-morning snack. Treat yourself and pick up a loaf this week!
A Tiny Challenge

Happy Mother's Day to all the moms I know and love, and also to those waiting to become moms, to those who miss their moms, to those who are dog-moms and cat-moms and plant-moms. Today, reach out to a mother and tell her she's doing an amazing job.

See you next Sunday! 💌

PS: Did you like this email? Forward it to a friend!
PPS: Did a kind friend forward you this email? Join the party and sign up!