When in doubt, toss it out.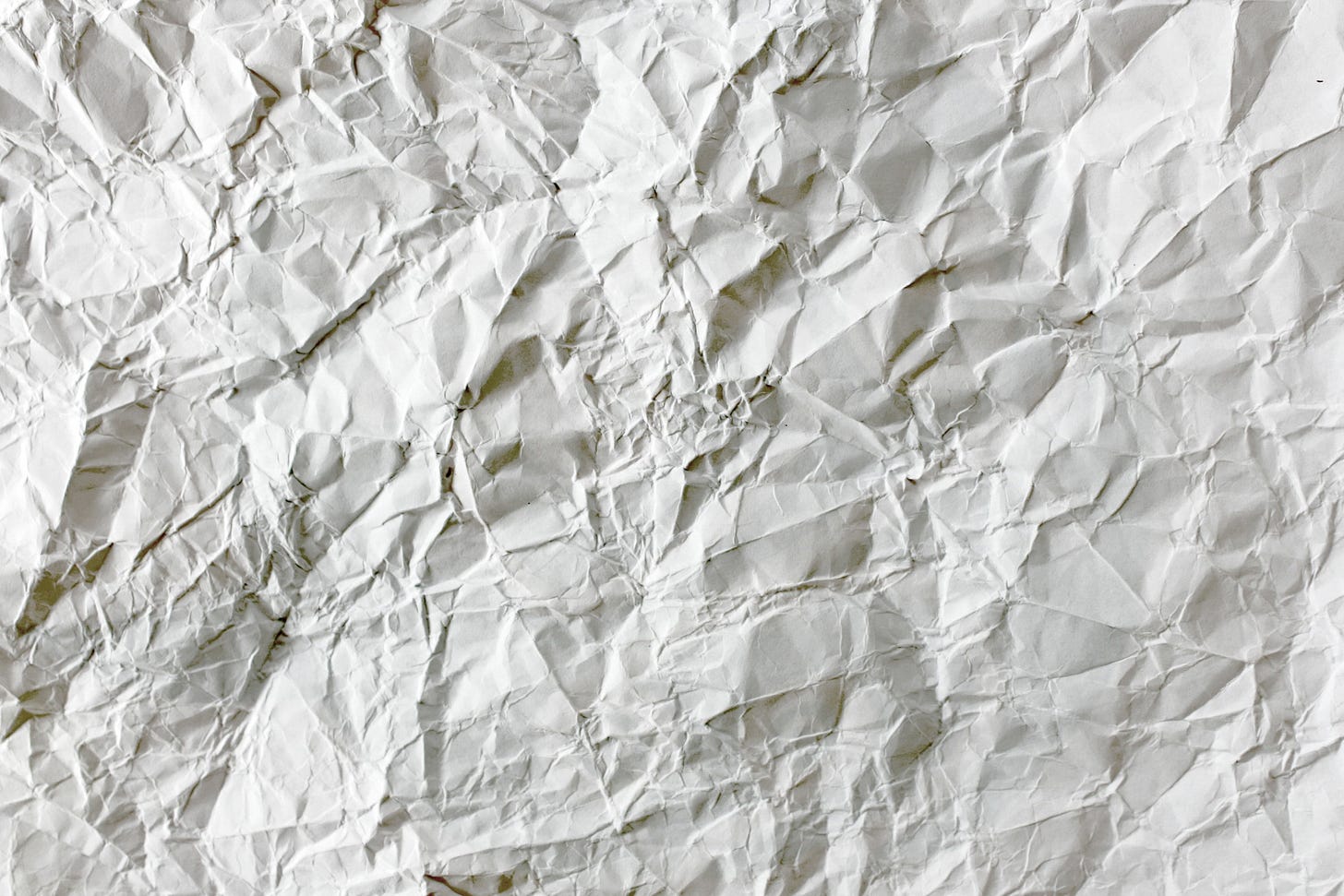 Did a friend forward this to you?
We started packing last week. Our closing date isn't until the end of May, but I'm about to spend seven days at a writing residency and Nathan's collarbone is still healing. We needed to make progress while we could.

When it comes to worldly possessions, I'm a ruthless minimalist - the less I own, the better. Do I sometimes regret getting rid of certain things? Yes. Does this give me pause the next time I go on a decluttering spree? No. Have I thrown away my hoarder husband's belongings when he wasn't looking, and was he very upset when he finally noticed? Welcome to marriage.

Last Sunday, during a stormy afternoon, we decided to tackle the attic. As we carried boxes down, I tried to toss each memento and memory, including my high school diploma. Nathan won that argument, and the diploma landed in the "keep" pile.

One box, labeled "Chrissy's Youth," wasn't so lucky. Shoved in a corner of the attic and still sealed from our last move, it contained old journals, zines I collected two decades ago, and roller derby memorabilia for a scrapbook I never made. I kept the journals and threw the rest away.

A few months ago, when I KonMaried my life, I finally weeded out the file cabinet that lurks in the corner of our home office. The bottom drawer was stuffed with my writing - dozens of copies of stories from my MFA years, scrawled with workshop comments. Drafts one through twelve of the novel that never sold. Stories I studied, poems I pulled apart, letters about what my work was doing well and what it could do better. I graduated five years ago but kept it all, even after the work was abandoned or published, never to be looked at again either way.

As I sorted those sheaves papers, I realized I didn't want or need most of them. Five years is a long time, as a person and as a writer. The things that used to keep me up at night don't interest me anymore - at least, not in the same way. Plus I'm a better writer now, and some of that old work, while necessary, was embarrassing. It's good to recognize the ways in which you've grown, but that doesn't mean you have to relive it or reread it.

Because that's the thing about memories and mementos. They're a reminder of who you were, what you liked, how you thought, the remnants of a different person from a different time. Frankly, I'm not interested in who I used to be. I'd rather look forward, toward who I will become.

Which is why I don't regret the boxes of papers I threw into the recycling bin, the terrible stories I wrote and never published, the lessons I labored over and can barely recall now. Marie Kondo, the maven of minimalism, says to thank each item for the joy it once brought before bidding it goodbye. I say the best way to honor the past is by writing something new, and then letting that go, too. 💛
A Really Big Favor

This past week, I read the news of the abortion ban in Alabama and the new restrictions on women's health care in Missouri and felt fury, sadness, despair, and fear for the people - most of them poor and marginalized - who will suffer the most under these inhumane laws.

This week, I'm sharing just one link - the donate button to the Yellowhammer Fund, an organization that provides funding for anyone seeking care at one of Alabama's three remaining abortion clinics.

If you read this and decide to donate, hit reply and send me your address, and I'll mail you a handwritten thank you note. If you don't understand the magnitude of these restrictions, and how they can and will impact our rights to bodily autonomy, freedom, and health, I'm happy to talk with you in more detail. And if you live in a place that doesn't appear to value or care for you, please know there are many people out here who do, and deeply. ❤️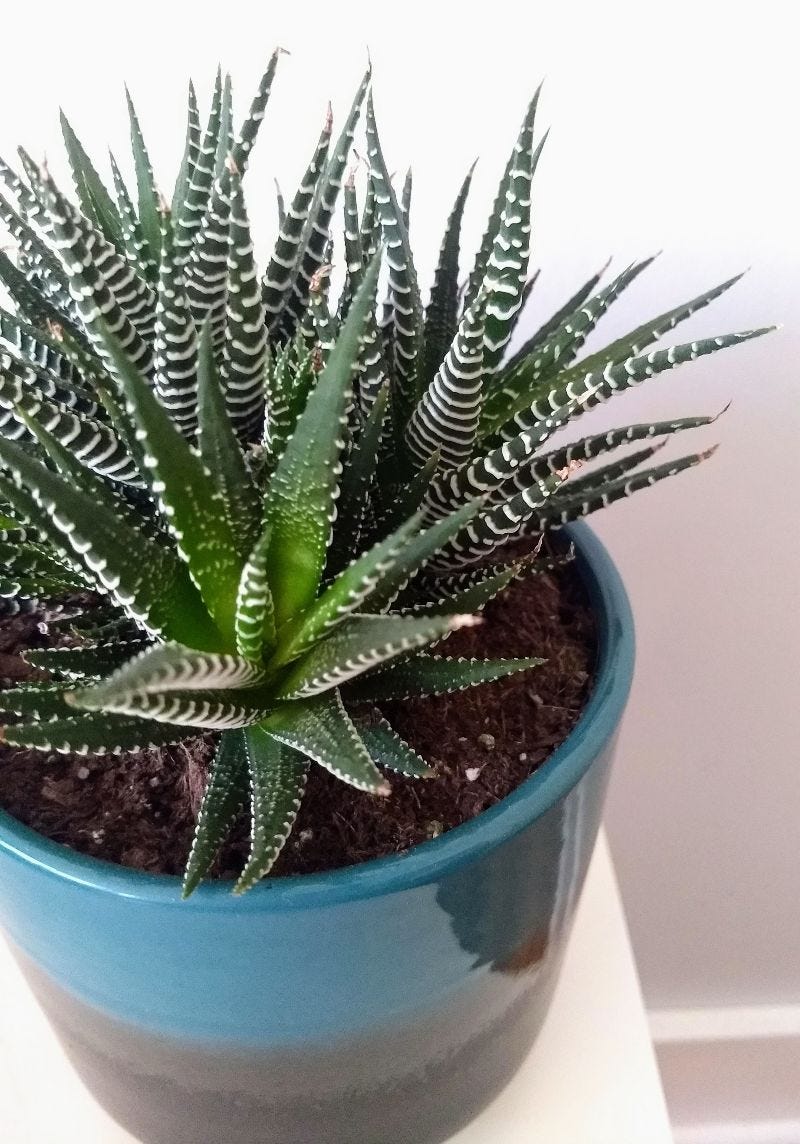 🌱 Plant of the Week 🌱
We're currently cleaning out our cupboards (the only thing I truly hate to throw away is food, which should surprise no one) so it's back to plants this week! Today, I'd like to introduce you to my haworthia, a beautiful little succulent that lives on my desk. Everything I've read about this plant assures me that it's as easy to grow as aloe but, considering my aloe is currently in the sick bay, that's not exactly comforting. Luckily this gal is doing great, and may even bloom this summer! If she does, you'll be the first to know.
A Tiny Challenge

Donate to the Yellowhammer Fund, or to your local Planned Parenthood. Support pro-choice candidates on the local and national scale. Use your voice for those who can't speak up. Amplify the voices of those who've been doing the work. Do the work.

See you next Sunday. 💌

PS: Did you like this email? Forward it to a friend!
PPS: Did a kind friend forward you this email? Join the party and sign up!