My week at the Weymouth Center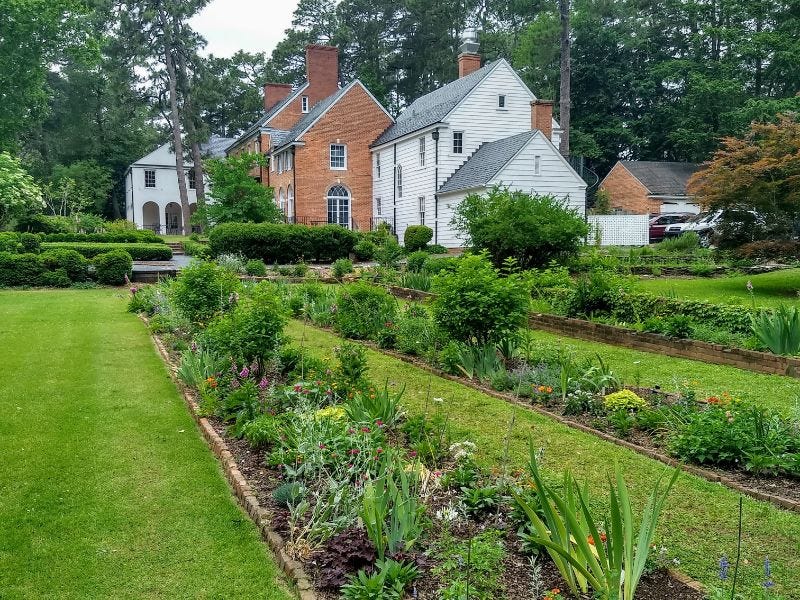 Did a friend forward this to you?
Hello from the Weymouth Center! I've spent the last six days in a charming house, located in Southern Pines, NC, enjoying an idyllic life as a writer-in-residence, wherein my only duty is to write - nothing more, nothing less.

When I try to explain the concept of a residency to a non-writer, they tend to be a bit confused. "Why would you use a whole week of PTO just to sit at a desk and type, which is exactly what you do all day at work?"

It's a good question, with a simple answer. Picture this: my usual writing process involves dragging myself out of bed at 5:30 a.m. (or, you know, hitting snooze until 6) and writing until 7, when I have to start getting ready for work. You can accomplish quite a bit in an hour, and the ability to claim that much time for myself is a privilege I'm lucky to have.

That said, this past week was different. Each day, I woke and wrote for four or five hours, breaking only for more coffee and breakfast. I ate lunch outside, read a book, went for a walk, then returned to my desk for more writing. In the evenings, I had dinner and wine with the other writers-in-residence, then wrote a bit more before bed. The house we shared was old and creaky, filled with books and history. The grounds were gorgeous, dotted with gardens and paths. And the company was quiet, studious and respectful. We were here to work, which made it easy to return, again and again, to the page.

While I'll never take for granted, those pockets of time can't compare to six whole days, each one spooling out in front of you empty and free, never requiring you to leave the world you're writing. Everything else fades into the background, and the work surges forward. This past week, I revised my novel. Organized my best stories into a cohesive collection. Wrote a shitty first draft of a new story. Experimented with flash fiction. Read an entire book about craft. At home, that list of accomplishments would represent months of work, possibly years. Here, it amounted to six days. What a wonder, what a week.

As I leave Weymouth and head home to my family and my job, my distractions and my duties, I'm already thinking of ways I can bring some of this productivity home with me. Maybe, a few months from now, I'll schedule a staycation and set aside a weekend to start a new project, or shun my usual routine and sit for a whole afternoon at my desk. Maybe I'll spend a whole day at my favorite coffee shop, or just stop hitting snooze and make the most of my early mornings. There are many ways to sprinkle that Weymouth magic on a pocket of time, to watch as it grows, lengthens, expands. The hours are there. I just need to be more intentional about claiming them.

PS: If you're interested, this particular program is open to anyone with ties to North Carolina and, once accepted, writers can spend up to two weeks at the Weymouth Center. Applications reopen in July. In the meantime, submissions for the 2019 Cos Barnes Fellowship, (which I won in 2018!) are open right now. You get a week-long residency, a $500 stipend, and the priceless gift of time. What could be better? 💛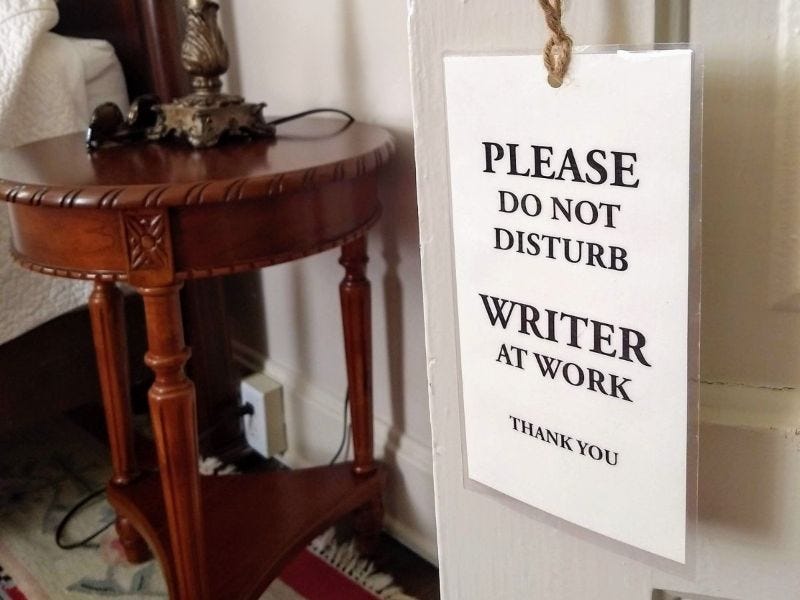 Extremely Relatable Links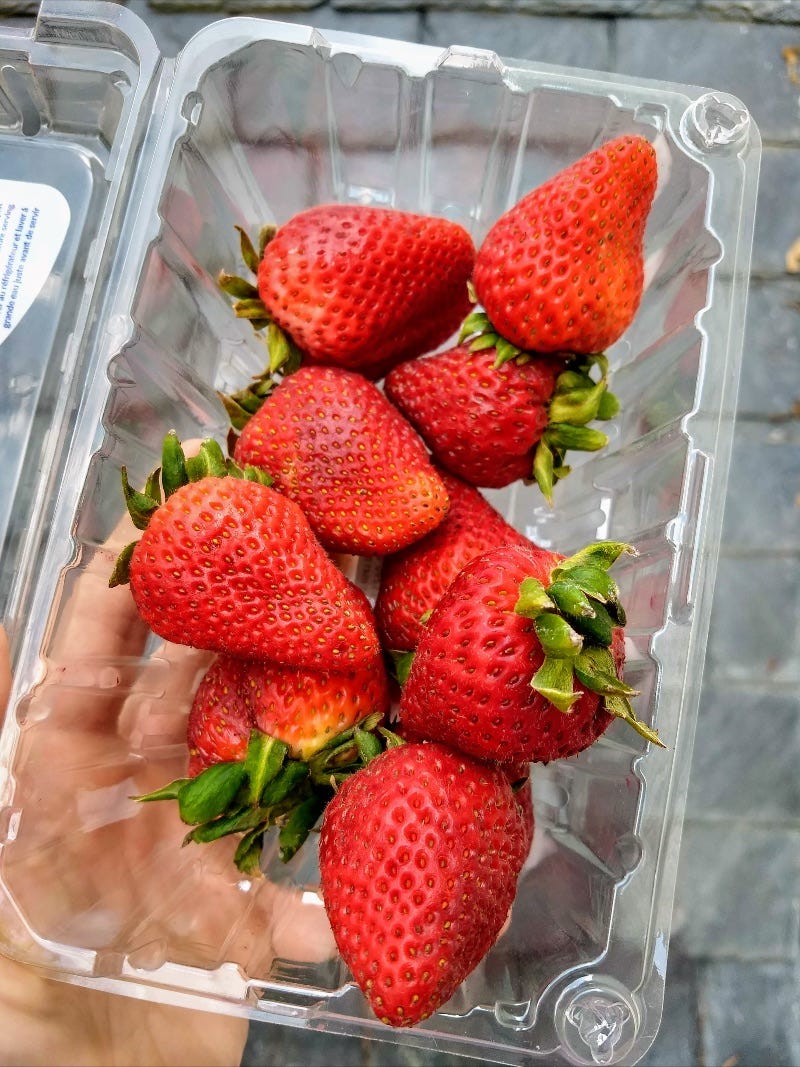 🍓 Snack of the Week 🍓
It's Memorial Day weekend, which means summer is (un)officially upon us, which means it's time to eat all the fruit. This week, I accomplished that goal via countless strawberries, purchased at the Lowes Foods in Southern Pines, and eaten by the handful between chapters and/or tossed into cold glasses of Prosecco while reading on the veranda. The writer's life, y'all. It's rough.
A Tiny Challenge

Look ahead at the coming week, and find an hour you can claim for yourself. Spend that time doing something you love, talking to someone you miss, or starting a project you've been putting off.

See you next Sunday! 💌