We bought a house!
Did a friend forward this to you?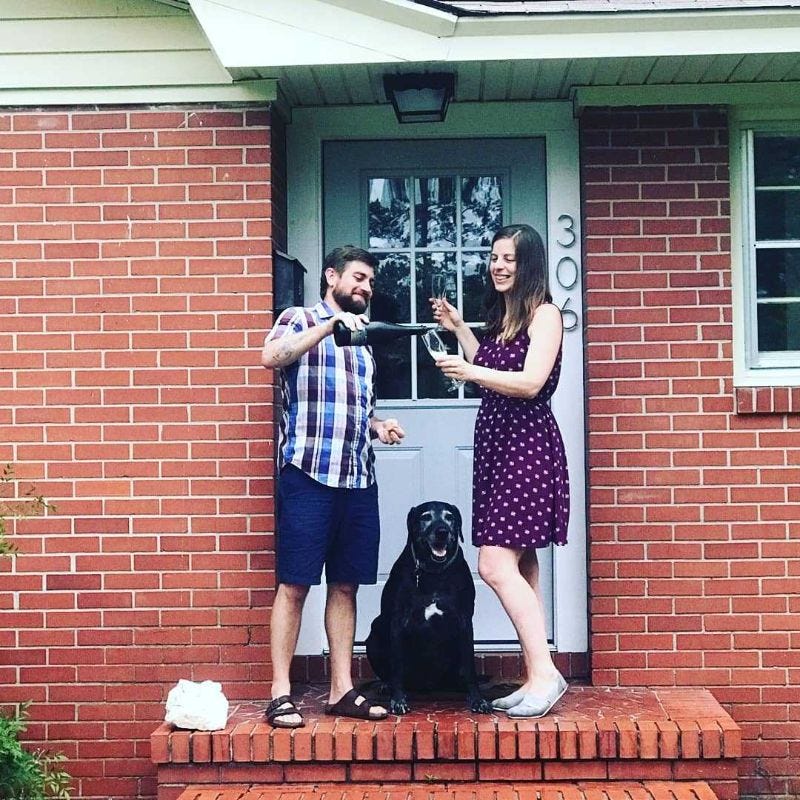 Honey, we're home!
Last week, for the first time in almost three months, I didn't send a Sunday newsletter. I apologize, but I had a good excuse - we bought a house!!!

Instead of writing, we spent all weekend moving in. So far we've unpacked the kitchen, the bathroom, and part of the closet, hung curtains in the living room, reassembled the bookshelf, found places for most of the plants, and finally, praise the housing gods, got our internet connected. On the whole, however, our home is still in shambles, each item we own patiently waiting to see where it will live and how it will fit into this new space.

I've read a lot these last few years about housing trends and who owns and how they afforded it. From what I can gather, most home-owning millennials had outside help - wealthy parents, an inheritance, a family loan. I'm proud to report that we came up with our (very small) down payment all on our own. Then again, we didn't become homeowners until our mid 30s, so maybe that's the new American dream. Delay until your landlord decides to sell your rental, and then dive in.

Even though I love our new house and I'm very glad we ended up here, the last two months have been incredibly stressful. Buying a house isn't easy or intuitive, and reminded me of applying to universities as a first-generation college student. The countless forms I signed, the loans I borrowed, the payment plans that seemed abstract. Back then there was no one to guide me through the process, and I ended up with a great education and a lot of debt. Sometimes I feel like it was a fair trade; other times, not so much.

The other experience that buying a home reminded me of was getting married. After a wedding, people love to ask if your relationship feels different, if the weight of those promises, that day, transformed you in some intangible way. For me, the answer was murky. Our lives were the same, our love was the same, but everything felt more monumental. Our relationship was now legal and binding, a thing our friends and family traveled to see and celebrate. It felt as if the years before our wedding (all ten of them) had been the foundation, and now we were building a house.

So maybe it shouldn't surprise me that buying an actual house feels similar. I've lived in Wilmington for nearly eight years. I work at a local company, eat at local restaurants, vote in municipal elections, walk my dog in city parks, have a degree from the state university, and swim every summer in the Atlantic, which laps at our shore. I love the humid summers, the azaleas that bloom each spring, the familiar running routes that loop around neighborhoods. I'm interested in Wilmington's shameful history, its stories of survival, its future, which holds so much possibility, so much potential. This city has long claimed a piece of me. It feels right that I can now claim a piece of it.

It feels like home. 💛
Extremely Relatable Links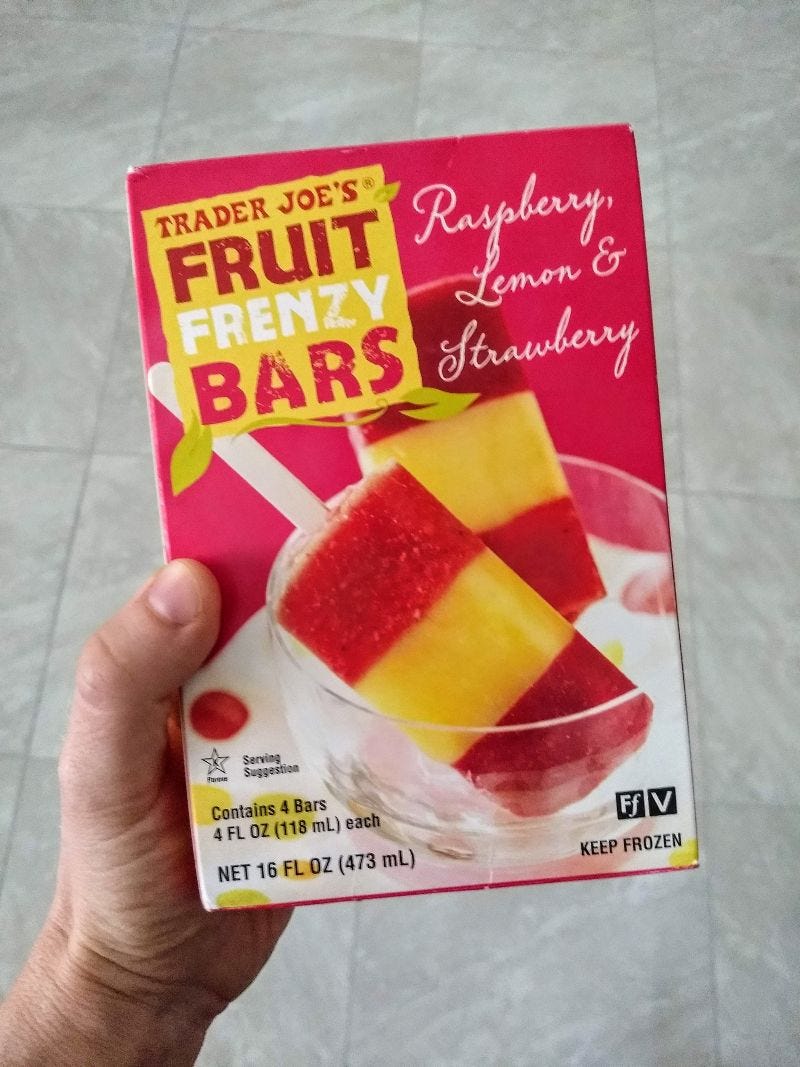 🍋 Snack of the Week 🍋
We've spent this whole weekend building a chicken coop at our new house. Although we moved in a week ago, the ladies are still living at our old place, which is not exactly convenient. Luckily, our landlady doesn't charge them rent. When it's 95 degrees and you're in the backyard, constructing a coop and hoping your new neighbors don't already hate you, these vegan fruit bars from Trader Joe's are a great way to take a break and cool off.
A Tiny Challenge

I'm a creature of habit, but these last few weeks have really done a number on my beloved routines. This week, let's pick up the thread of something we unintentionally set aside - a favorite class at the YMCA, a daily writing practice, vegetables. As my favorite Annie Dillard quote says, "A schedule defends from chaos and whim. It is a net for catching days. It is a scaffolding on which a worker can stand and labor with both hands at sections of time." It's time to pick up that net, to find that scaffolding again.

See you next Sunday! 💌