Discover more from So Relatable
Inspiration, motivation, and conversation to help creative folks achieve their goals. Plus snacks!
Over 1,000 subscribers
Are you experiencing a conflict or a catastrophe?
Did a friend forward this to you?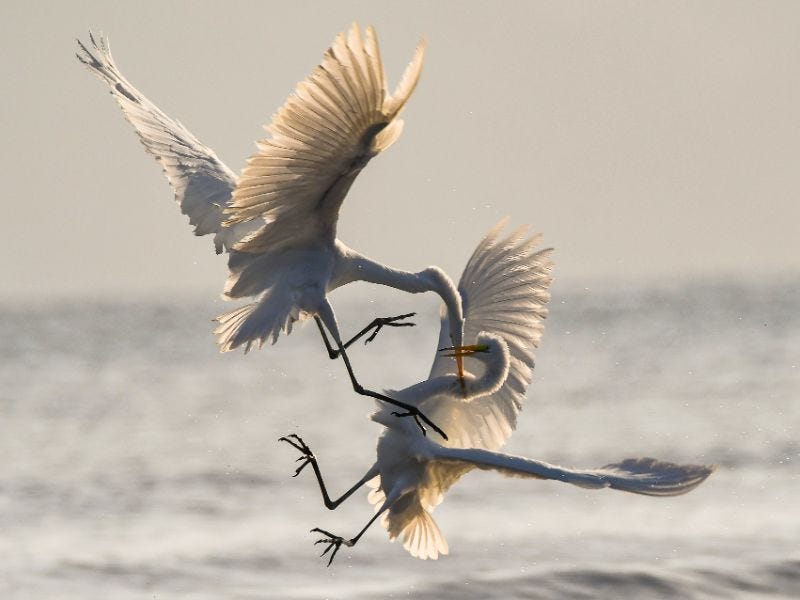 When I was in my MFA program I worked as a teaching assistant, which meant I was responsible for showing undergraduates the fine art of writing fiction. Looking back, I wasn't the best teacher. I had no idea what I was doing, for one thing, and I was overly concerned with whether or not the students liked me. There's also the fact that teaching someone how to write a short story is not like teaching them how to, for example, solve an algebra problem or build a bookcase. Even if a story follows all the technical rules of grammar and punctuation, even if it perfectly mirrors Freytag's Triangle, it might still be terrible! While you can improve a person's writing, help them appreciate and enjoy the art, I don't believe every person has the potential to be a Good Writer. (Another reason why I wasn't the best teacher.)

Despite my obvious faults (not everyone has the potential to be a Good Teacher either) I had a few really good lessons. My favorite was called "Conflict vs. Catastrophe." Every story must have conflict, I told my students. Something must happen in the beginning, and that thing must change the main character by the end.

My students often took this literally. Their stories would begin with a dramatic disaster - aliens attacking the planet, a fiery plane crash, a psychotic murderer loose in a forest. Their characters would fight, struggle, run. "So much conflict!" they would announce triumphantly, and their peers would agree. "Look at all the things that happen!"

At that point, I'd have to clarify. (I spent a lot of time in the classroom clarifying.) 99% of people, I explained, when chased through a forest by a murderer, are going to run, terrified and thinking only of their survival. When it comes to these kinds of catastrophic experiences, we all react more or less the same. It doesn't matter if your character is a 63 year-old optometrist, a fabulous drag queen, a writer in her mid-30s, a refugee crossing the border - we all want to live, to avoid pain, to feel safe.

When you take it down a notch and go from catastrophe to mere conflict, individuality has a chance to emerge. A character is on their way to an important job interview and their bus is late. A woman learns her spouse has been keeping a secret. Best friends are competing against one another in the Olympic trials.

Put different characters in those situations and you'll see a wide range of reactions. The way their past informs their decisions, the surprising emotions that surface. The woman whose spouse is keeping a secret, for example - one woman might never tell her spouse she knows, because she's afraid of losing them. Another might confront them in a public place, bent on revenge. It depends, and that's when things get interesting.

I'm still not writing - finishing a big project, moving into a new house, and spraining my ankle have kept me pretty distracted. But I've started keeping a running list of imaginary conflicts and tense moments, grudges and grievances, small slights with the potential to tilt toward the catastrophic. And when I begin to wonder how a person might act in a particular situation, I'll know I'm at the beginning of something. The forest will open, and I will run. 💛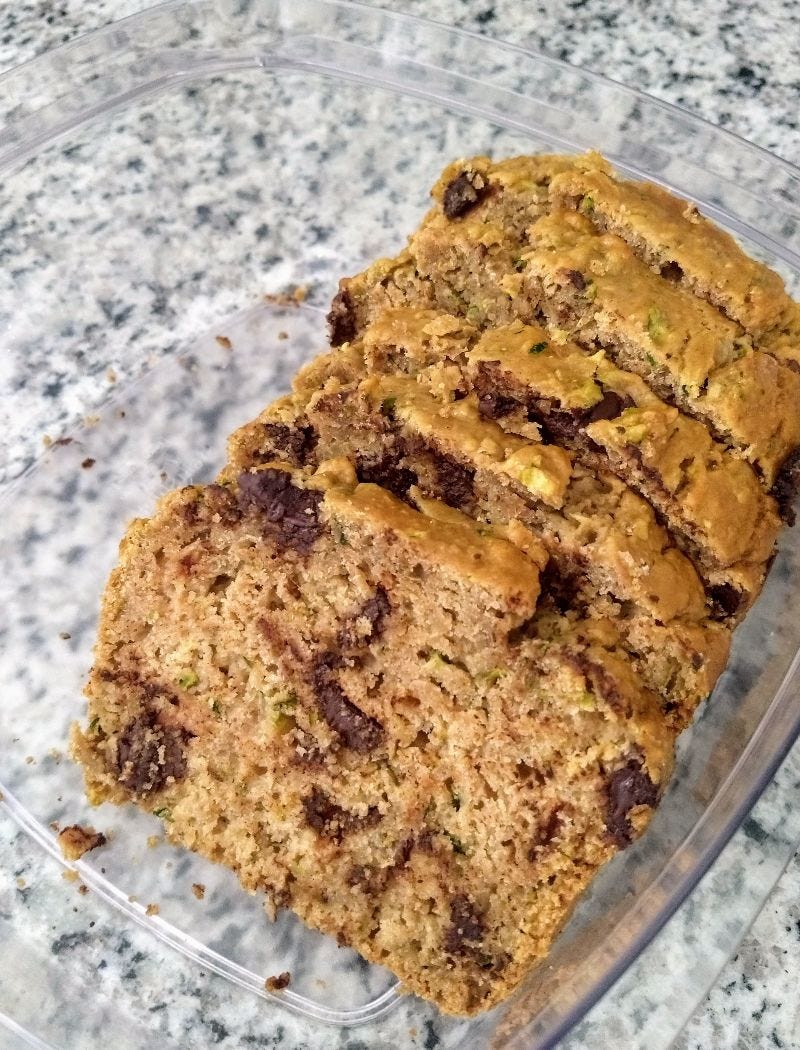 ✨ Snack of the Week ✨
Plastic Free July is still going strong! While I haven't been perfect, I've greatly reduced my use of plastic, mostly in the kitchen. As someone who loves snacks, I knew I'd need to bake some treats to help me get through the month. This chocolate chip zucchini bread was perfect - semi-healthy, very satisfying, contains chocolate chips, and uses a vegetable that is very much in season. Best of all, no plastic was used in the baking of this bread! Sweet, sweet success.
Good Reads
The Lingering of Loss, The New Yorker. I read this essay the same afternoon I finished The Friend, and together they are perfect companions, a searing conversation about love and grief. 💔


Why We Forget Most of the Books We Read, The Atlantic. "With its streaming services and Wikipedia articles, the internet has lowered the stakes on remembering the culture we consume even further. But it's hardly as if we remembered it all before." 📚


Helpful Advice (No, Really) For Making Friends as an Adult, ManRepeller. I'm pretty good at meeting new people, but awful at inviting potential new friends to do things. I liked this piece - it has lots of good ideas for widening your friend circle! 👯‍♀️
A Tiny Challenge

Most of us deal with conflicts on a regular basis, but actual catastrophes are rare. Others are not so lucky. This week, let's all send a few dollars to RAICES, an amazing organization that provides free and low-cost legal services to refugees and immigrants searching for a better life.

See you next Sunday! 💌