Giant leaps are overrated
Did a friend forward this to you?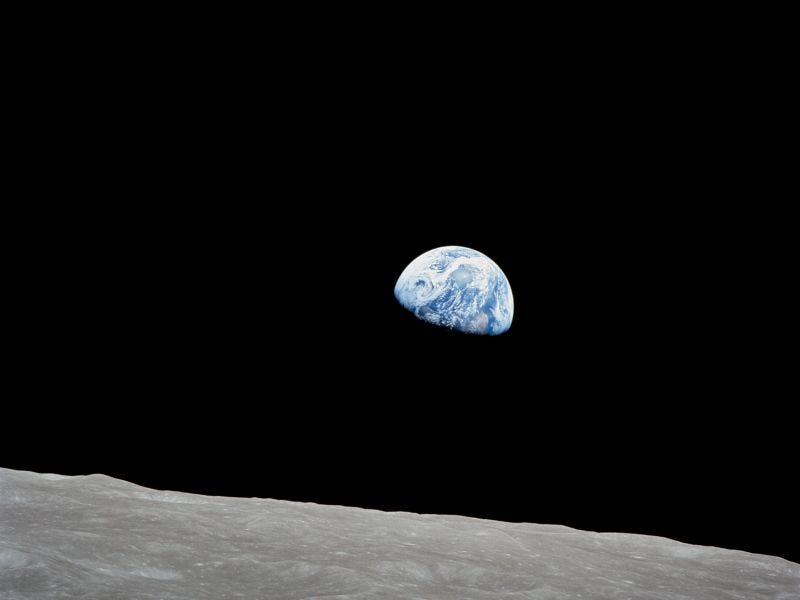 First things first: hello to all the new folks who found their way here through Brass Ring Daily! This newsletter is mostly about writing and creativity, and also about houseplants and snacks and dismantling our capitalist, patriarchal, climate-challenged society. But, like, in a charming way. At any rate, welcome! I'm so glad you're here! Now let's get to it.
💛
Yesterday, as I'm sure you're aware, was the 50th anniversary of the Moon landing. To celebrate, my husband and I are still working our way through Chasing the Moon, the PBS documentary series about the space race. (We're not quite finished, but - spoiler alert - I know how it ends!)

As we've been watching, so many of the smaller stories leading up to the big finale have been surprising and delightful and infuriating. The plight of Ed Dwight, who should have been the first black astronaut. The story of Poppy Northcutt, the first woman to work in Mission Control. The first dog in space! (It did not end well.)

One particular moment that stood out to me was an interview with the astronauts of Apollo 8, the first crew to orbit the Moon and return to Earth. During their mission, they witnessed and photographed an Earthrise - the Earth rising over the Moon - which many call the most influential environmental photo ever taken. Looking at it now, over fifty years later, I can see why. How humbling to see the planet from that perspective and think - that's it. The whole shebang. All of us together, floating in an endless sea of darkness. How people can look at an image like that and not immediately end every ongoing war, I'll never know.

But I digress. During the clip, the interviewer asked the three astronauts who made that historic trip and took that incredible photo how it felt to do something no one in history had ever done. One of the men - I can't remember who - shrugged. "Soon someone will actually land on the moon," he said, "and no one will remember us."

He said it matter-of-factly, without anger or resentment. And he was right. Seven months later, Neil Armstrong walked on the moon. It's his name we remember, his space suit we put in museums, his mission we're honoring and celebrating five decades later.

Which is why I admire the perspective of that other astronaut so much. I think so many of us are afraid of being erased and forgotten. I know, for me, writing is a way to fight against that fear, to create something that will outlast me, to be a part of the world even after I'm gone.

But maybe that's not the point. There are so many of us on this floating rock, and we're here so briefly. Instead of worrying about our individual legacies, our personal tragedies and unpublished novels and small injustices, maybe it makes more sense to think about the big picture, the collective health of our planet and its guests, the vast saga we're telling together.

We may forget the names of each astronaut, but we remember the feeling of looking at Earth from space, the power of watching us rise together. That's a story worth telling. 🌙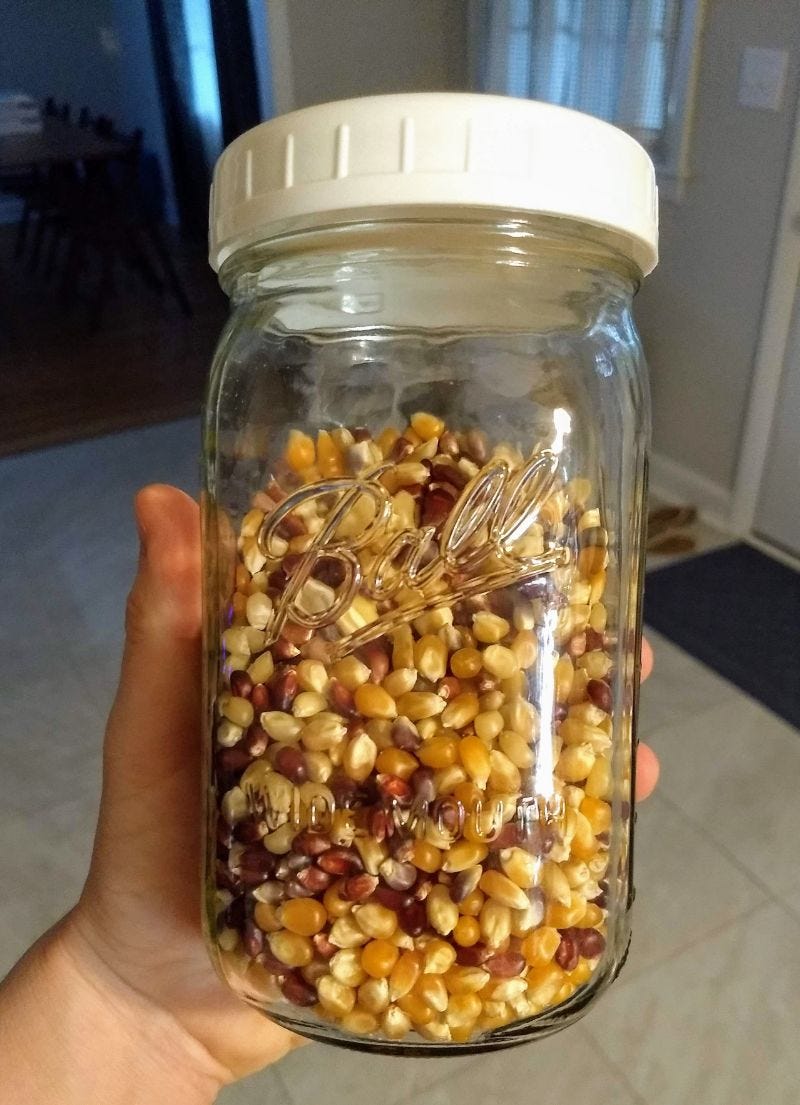 ✨ Snack of the Week ✨
We've been on a big popcorn kick in this house. What can I say - it goes great with PBS! The trick is to make it over the stove, preferably in a Whirley Pop. I received one as a gift from my in-laws years ago, and I don't know what it says about me that it's by far my most-used kitchen gadget. Also, if you buy your popcorn in bulk, you don't have to feel eternal guilt and shame for purchasing a single-use bag during Plastic Free July! Delicious and responsible. My favorite.
Good Reads
A Tiny Challenge

Yesterday, I took my dog on a very slow walk around the neighborhood - our first one since I sprained my ankle nearly three weeks ago. This week, take a stroll and leave your podcasts and playlists at home. Notice what's in bloom, wave to your neighbors, feel the sun on your shoulders. Look up at the sky and think about the story unspooling on Earth. Find the part you're meant to tell.

See you next Sunday! 💌