When jealousy strikes, I get petty 💃
Did a friend forward this to you?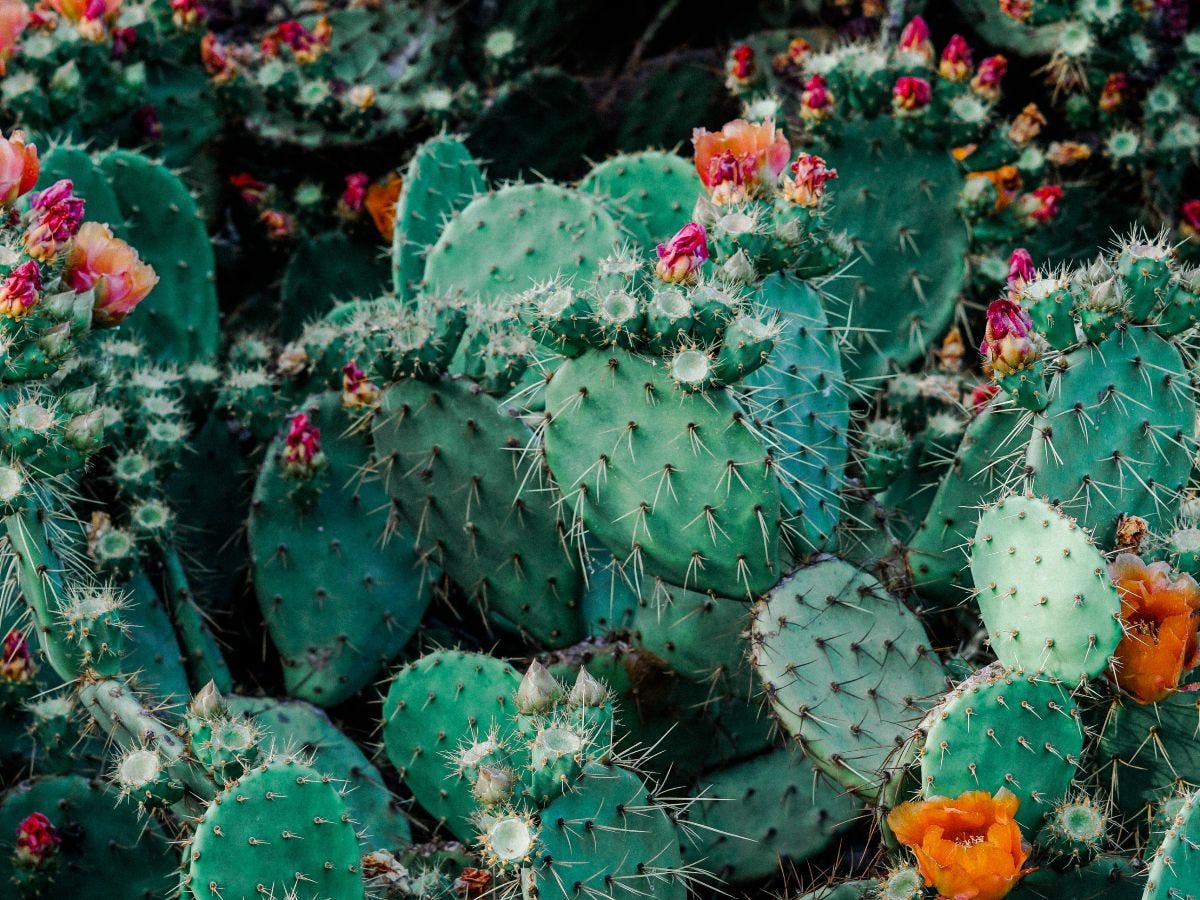 Earlier this week, I happened to have my Gmail account open when two emails came in, one after another, in quick, unforgiving succession. Both were rejections from prestigious literary journals, and both were brief and to the point: better luck next time.

As a writer who has been sending out work for over a decade, I'm used to rejections. For the most part I read them, log them in my color-coded submission spreadsheet, and move on with my day. But two in a row, literally a minute apart, and from journals I'd allowed myself to feel hopeful about? It was a lot.

Meanwhile, I'd seen the news that someone who graduated from my MFA program this past spring just sold his thesis for a respectable advance. Not only that, the plot of the book sounds like something I'd write. Finally, while I have not met this writer, he seems like a nice and well-liked person. I mean, honestly. How dare he.

And so, when those rejections arrived, I didn't log them right away. I left them in my inbox for the afternoon, a reminder of my latest failure, a scab I continued to pick.

Around the same time, I read a blog post (remember those?) by Sarah Von Bargen titled "How to Use Envy as a Tool". In it, Sarah writes about scrolling through Instagram and being hit with a wave of jealousy - extremely relatable. The difference between Sarah and me is that while I prefer to wallow in my envy, gnashing my teeth and moaning about the unfairness of it all, she uses hers as a tool to identify what she wants in life.

Oh, I thought, my teeth grinding to a halt. What a good idea.

So I tried to think specifically about the Instagram photos and Facebook updates that send waves of envy crashing at my shore. Other writers receiving publications and awards and glowing reviews. Travel photos from friends hiking in Colorado, eating gelato in Italy, and drinking their way through Napa Valley. Elaborate dinner parties in which not a single course is burned or ruined.

According to Sarah, baring the pettiest parts of your soul to your subscribers is step one. (This may be my own loose interpretation of this exercise.) Step two is shifting your perspective; to "view envy as evidence of what's possible".

And I get that, I do. I need to take inspiration from these people, rather than wallow in their successes and opportunities. I need to revive my morning writing routine, budget for a weekend getaway, spend more time in the kitchen, finally throw a party. But knowing what to do and actually doing it are very different things. Plus there's an important step in the middle that I have no control over. I can write and revise and submit, but I can't force a publisher to buy my manuscript. I can scrimp and save and hustle, but I can't go to Napa next weekend. You can have anything, but you can't have everything. Limits are a part of life.

The answer, of course, is to be grateful for all I do have. To remember I'm only ever seeing the part of the story that people want to show. To be patient and hopeful and do the work, because that's the only part I can control.

Here's a final story from this week: On Thursday, I got another email about a submission, this one to a contest. My story, "I Am With You," was shortlisted for the grand prize, and will be included in an anthology. The winner won't be announced until the end of August, but I'm hopeful.

And if I don't win? I'll be terribly, painfully, horrifically jealous of whoever does, and then I'll write something new. 💛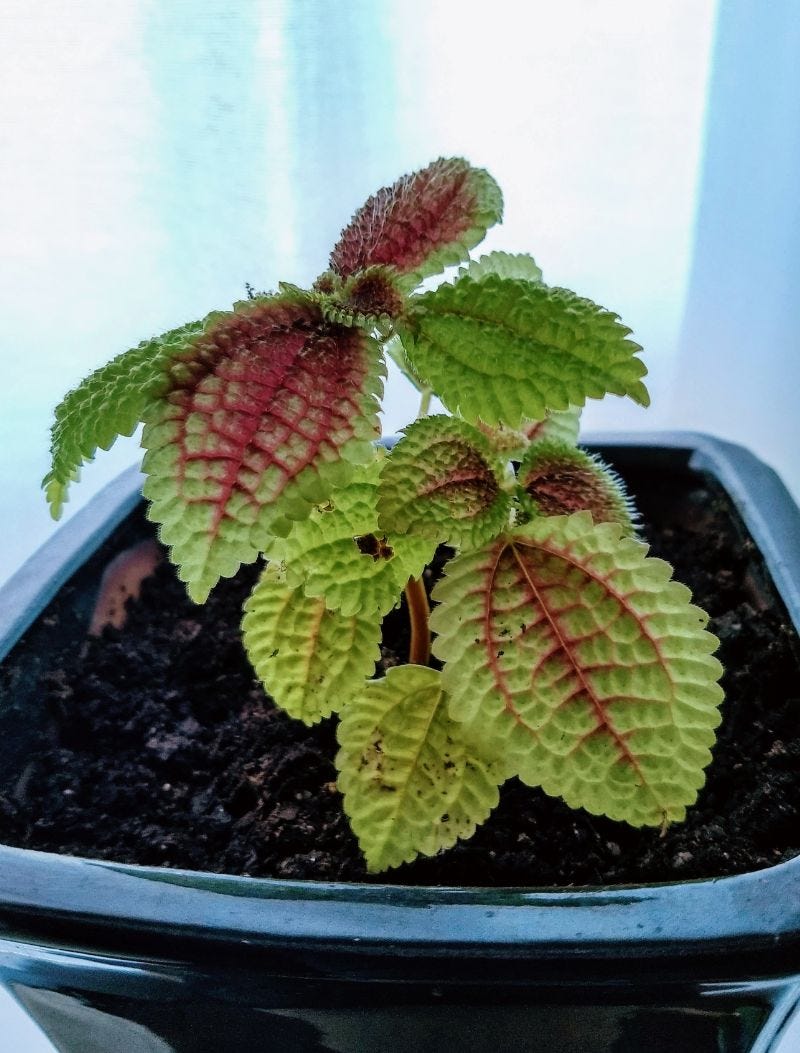 🌱 Plant of the Week 🌱
My in-laws are in town, and while we were exploring we found a cute little plant store called The Flower Bar. Among my new lovelies was this Pilea involucrata, also known as Moon Valley, which seems apt considering . The name comes from its fuzzy craters, which supposedly resemble the moon. (I've never been.) My Moon Valley is a baby, but can grow up to a foot tall! It also likes terrariums, so I guess I have to build one of those now. The plant life is rough.
Relatable Reads
The Crane Wife, The Paris Review. "There are worse things than not receiving love. There are sadder stories than this. There are species going extinct, and a planet warming. I told myself: who are you to complain, you with these frivolous extracurricular needs?" A gorgeous essay about what it means to need, to love, to let go. It seems everyone shared this last week, but for good reason! 🦢


The Budget Furniture Dilemma, Curbed. "The responsibility to produce products ethically rests with the company, but, as we've seen, companies have profit motives that make them unwilling to change. It would be naive to expect multibillion-dollar corporations to suddenly have a change of heart just because a loud few consumers want things to be better. As we've learned, the people who work for these companies, more than concerned buyers, are most likely to effect change." 🛋


The Long and Surprising History of Roller Derby, New York Times. Loved this little history lesson and the amazing accompanying photos of my favorite sport. And if you want to relive my alternate life as Madame Furie, check out this essay I published way back in 2012. 👯‍♀️
A Tiny Challenge

What was the last social media post that turned you green with envy? Bare your petty soul, hit reply, and let me know. At the very least, use that envy as a tool and find a way to make it work for you.

See you next Sunday! 💌