Celebrating 37 with a literary time capsule 🎉
Did a friend forward this to you?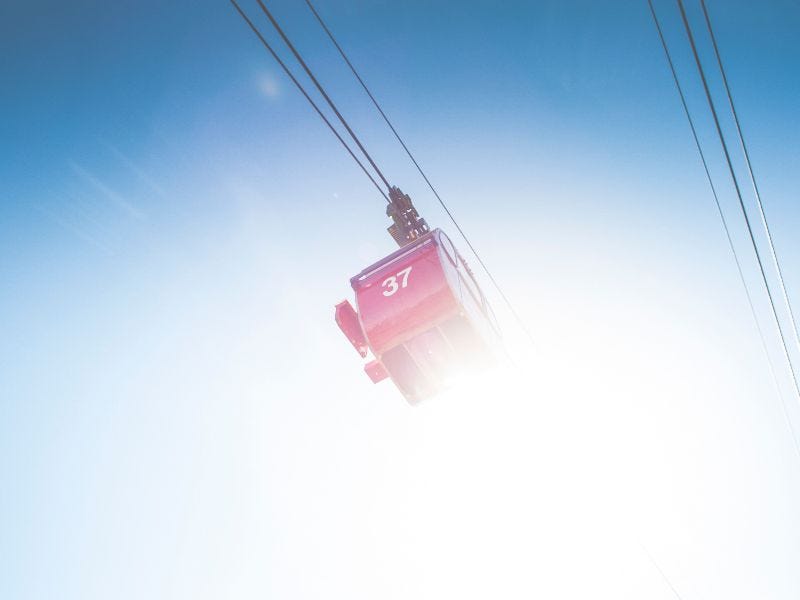 On Friday I turned 37, and I loved every second of it.

Despite my preoccupation with mortality, I have very few hang-ups about getting older. Maybe that will change when I turn 87, but for now 37 is way better than 32 or 26 or - god help us - 14. I'm grateful for all the years behind me, the things I've learned and the ways I've grown.

For the last six years, I've marked my birthday by writing a digital time capsule, a tradition I found via my internet-friend Sandra. (Hi, Sandra! Thanks again for the coffee!) It's been a lovely way to capture a specific moment in time, another circle around the sun as it closes. Each year is a gift; I'm grateful for the chance to share this one with you.

✨

Thirty-seven is work, mostly. After years of hopping from one career to the next, it's finally feeling settled in a place where my talents are appreciated, my skills are challenged, and my growth is supported and encouraged. It's having the kind of work family who will surprise you in the middle of the annual summer pool party with a birthday cake, 40 people singing while you stand in the sun in your bathing suit, dripping wet and grinning. It's good health insurance, because at 37 that's just as important as free snacks, and a freelancing side hustle, because my retirement accounts are way younger than me.

Thirty-seven is family, by blood, by marriage, by choice. It's accepting people for who they are, rather than trying to turn them into who I wish they would be. It's chemotherapy, a baby's first steps, precious grudges, and the pick-up lane of LaGuardia. It's stepping to the side as my friends' families shift and grow, and trading long nights of wine for nap time tea. It's childfree by choice, a relative rarity that still feels right, even if it's occasionally lonely.

Thirty-seven is writing, always and forever. It's two finished novels and a short story collection, which is not nothing, except for when it is. It's waiting to hear for feedback and next steps, and in the meantime thinking, already, about the next book. It's a single paragraph in a Word document, the faint sound of a voice, a car speeding down the highway, a debt that must be paid. What will it be a year from now? Something, nothing, everything. Probably all three at once. It's writing because I want to, not because I have to. It's writing because the work is the best part.

Thirty-seven is love, even after 17 years. It's being continually grateful that I get to grow old with someone who knows so many versions of me, and has celebrated each one. It's a true partnership, a steady drumbeat, an echo and a chorus.

Thirty-seven is not all good things. It's also fear and anger and sadness, mostly about the world. It's a warming planet and melting glaciers, daily mass shootings and a president whose name I can barely say without feeling sick. It's gerrymandering and white supremacy and class warfare and disinformation. It's trying to find a balance between activism and self-preservation. And, as 2020 inches closer, it's a sliver of hope, however faint.

Thirty-seven is homeownership. It's daily trips to Home Depot, projects that require no one's permission, and a new neighborhood that feels, already, like home. It's hardwood floors, huge windows, and way too many houseplants. It's weird and not uncomplicated to own a piece of Wilmington, to pay a mortgage, to be privileged enough to say, "This is my land." It's a responsibility, a debt not to a bank but to a community. It's finding ways to pay that debt as long as I live.

Thirty-seven is weekly newsletters and a sprained ankle, bright blue couches and a sweet old dog, ten chickens and fresh eggs, sparkling water and power tools. Thirty-seven is library books and mason jar salads, monthly challenges and book club meetings, less Twitter and more Instagram. Thirty-seven is right now, and I'm so glad to be here.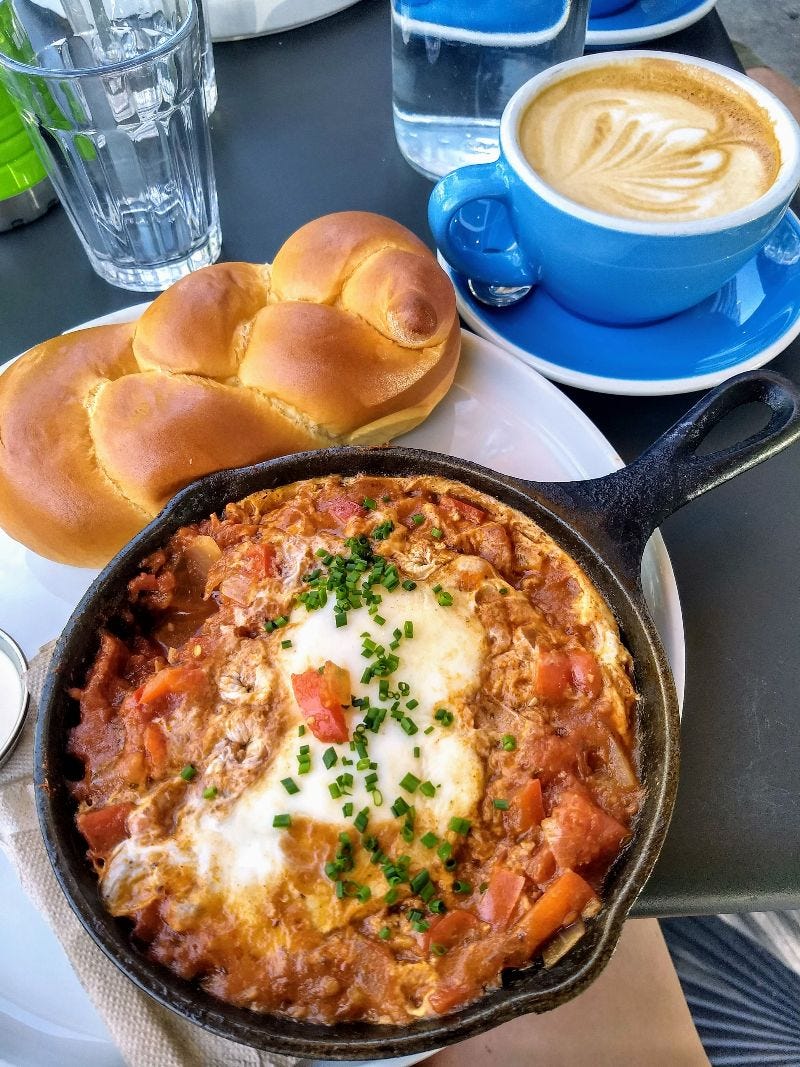 🌱 Snack of the Week 🌱
We kicked off my birthday festivities with a delicious brunch at Reunion, a small restaurant around the block from our Airbnb. I got the shakshooka, two eggs in a tomato red pepper stew, with a side of challah bread and a creamy oat milk latte. I'm writing this in the Airbnb and I'm tempted to walk there right now and order it again, but I know I should branch out. At any rate, check out Reunion if you're ever in Brooklyn!
Good Reads
Athleisure, Barre and Kale: The Tyranny of the Ideal Woman, Jia Tolentino in The Guardian. "The ideal woman, in other words, is always optimizing. She takes advantage of technology, both in the way she broadcasts her image and in the meticulous improvement of that image itself. Her hair looks expensive. She spends lots of money taking care of her skin, a process that has taken on the holy aspect of a spiritual ritual and the mundane regularity of setting a morning alarm."


No, I Don't Want to Run With You. Here's Why, Runners World. And here I thought I was the only one who prefers running alone!


Normal People, Sally Rooney. I'm in the middle of this book right now, and it's the perfect summer read - beautiful yet breezy, and completely engaging. Highly recommended!
A Tiny Challenge

While this newsletter wings itself to your inbox, I'm on the subway, headed to a baseball game with some dear friends. This week, buy the ticket, take the bus, eat the dessert, drink the wine. Say yes to another experience, another afternoon, another year.

See you next Sunday! 💌

Want to buy me a ☕️?
Venmo: @Christine-Hennessey