You can only prep for so much at once 🌀
Did a friend forward this to you?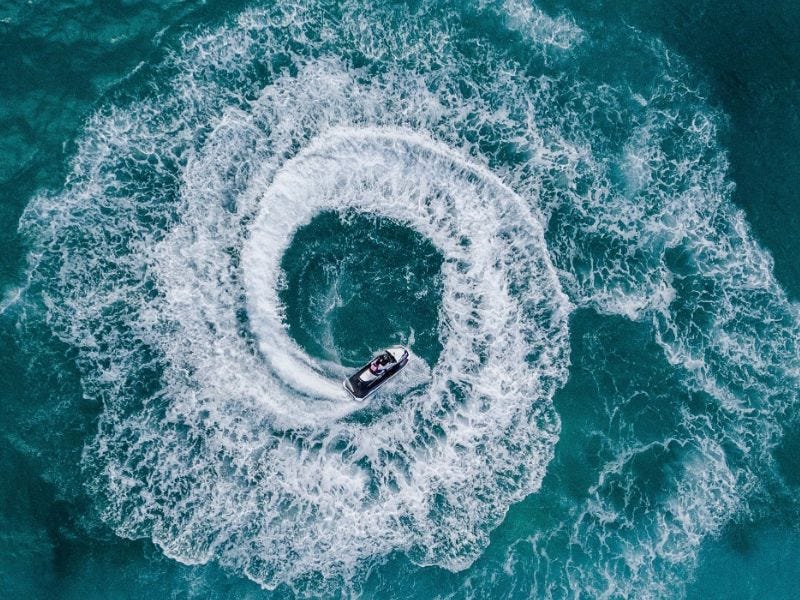 I thought about skipping this week's newsletter, mostly because it's currently 7:39 a.m. on Sunday morning, and I have no idea what to write about. But a good habit is hard to break so here I am, sipping coffee at my desk, hoping that whatever I type turns into something coherent for the few of you still checking your email over a holiday weekend.

As for me, I'm spending this holiday weekend alternating between relaxing at home (grilling in the backyard, attending Port City Pride, doing home projects) and preparing for a possible hurricane (Costco runs, flashlight checks, filling the gas tanks and the wine rack). In case you don't follow the weather as obsessively as I do, Hurricane Dorian, originally headed straight for Florida, now seems to be taking a right and heading up the coast. Do you know what is located just up the coast? Wilmington, North Carolina, where my brand new house is located. Thanks, Dorian.

I'm not usually one to panic about hurricanes. I've ridden out many here in North Carolina and in Texas, and to be honest, I always found them exciting. I liked watching as nature made our regular lives grind to a halt, as wind and rain bent us to its will. A hurricane meant staying home from work, reading books by candlelight, playing endless games of Scrabble, and drinking wine until the danger passed.

That, however, was before last year's Hurricane Florence and our nine-week long displacement while we waited for our house, which was damaged in the storm, to be livable again. That was before the storms began getting bigger and badder, emboldened by climate change. That was before homeownership, which brings new levels of worry and stress. Now, I see a hurricane creeping up the coast and I don't think, "Oh, a few days to hole up in my house!" Instead, I think, "Oh, I hope my neighbors and I still have houses once it's over!" Not a great feeling, let me tell you!

And so, for the next few days, I'll keep my eyes on the maps and models, hoping this storm heads back out to sea and that next week's newsletter is full of good news and gratitude. Fingers crossed, y'all. 💛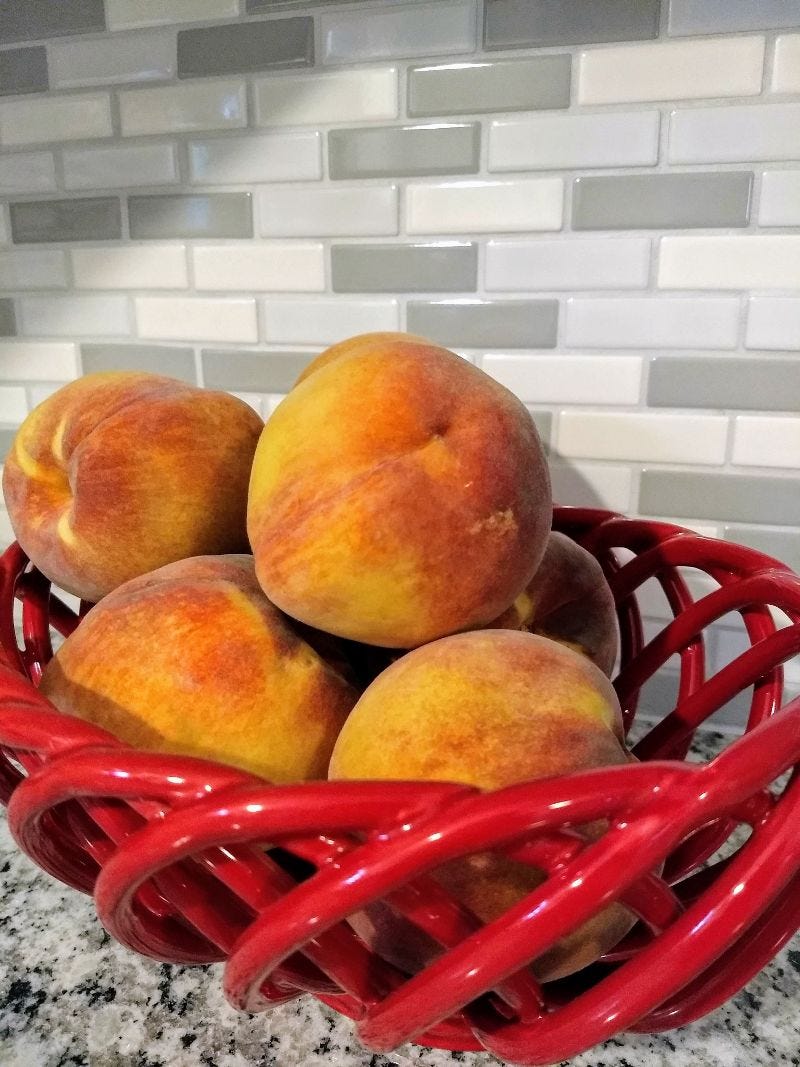 ✨ Snack of the Week ✨
In my eternal quest to eat more sustainably and responsibly, we went to Port City Produce yesterday, an open air market just up the road that has mostly local fruits and vegetables. I think I found a winner! Great selection, good prices, plenty of charm, and a five pound bag of peaches for just $7.99. The plan is to eat as many as I can before they go bad, and then to freeze the rest for smoothies. Exciting times!
Relatable Reads
White Claw is What Happens When Being Cool Becomes Exhausting, The Atlantic. "A major factor in hard seltzer's current popularity is what it's not: difficult or aspirational...After craft cocktails, funky IPAs, and attempts to acquire an affinity for whiskey neat, maybe nothing tastes better than giving up." 😎


Is the Internet Making Writing Better? The New Yorker. "It's only with the rise of the Internet that a truly casual, willfully ephemeral prose has ascended—and become central to daily life." This is a review of the new book Because Internet (which I'm dying to read) and also a nice exploration of how language evolves, always but especially on the internet. ✍️


Want to Eat Much Less Meat? Take the Top Vegan Tips from the World's Tastiest Cuisines, The Guardian. "[W]e hear a lot about trashy vegan street food, plant-based wellness and futuristic "bleeding" burgers, but little from those nations where meat-light, vegetarian and vegan food has flourished for centuries. It is bizarre." Listen, I welcome the Impossible Whopper to Burger Kings across the country, but for most meals I much prefer these recipes. 🍔
A Tiny Challenge

In non-hurricane news, it's September, which means the start of a new monthly challenge! This time around, I'm embarking on No Sugar September, which does not include things like strawberries and peaches, but does include things like cupcakes and donuts and Trader Joe's Dark Chocolate Peanut Butter Cups. Wish me luck - I'll surely need it. And, as usual, let me know if you want to join in!

See you next Sunday! 💌

Want to buy me a ☕️?
Venmo: @Christine-Hennessey